Used Cars for Sale near St. Petersburg, FL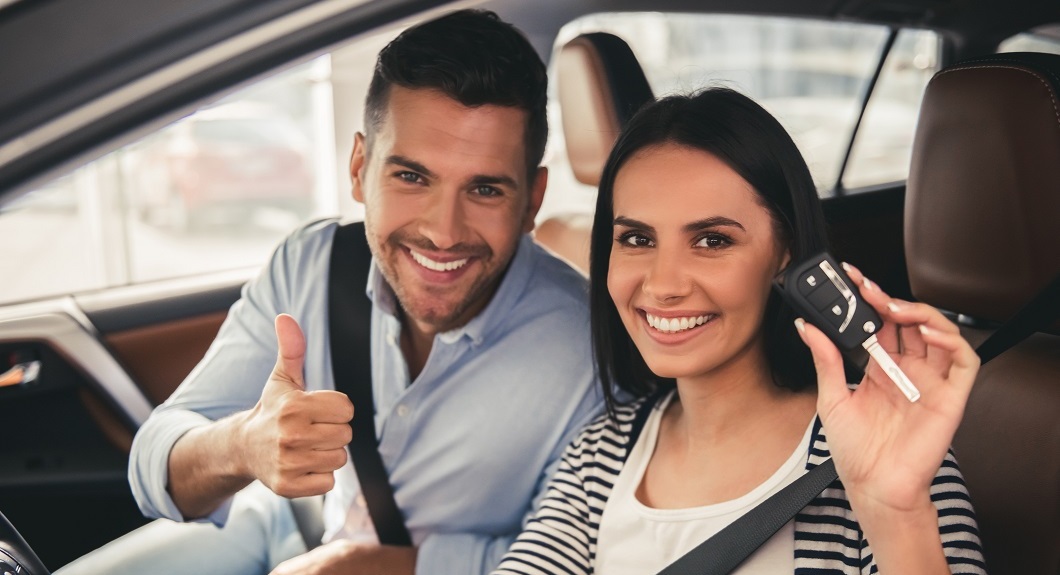 If you're looking for an easy way to scour through a huge collection of used vehicles, SRQ Auto is the dealership for you. With our intuitive online inventory system, you'll be able to scan our listing of pre-owned rides without leaving the couch. If something catches your eye, you can visit our team at our convenient location and take them for a spin around the block.
Online Inventory
Ready to begin your car hunt? If so, all you have to do is navigate to the Inventory tab above to get started. From the drop-down menu, select an option that fits what you're looking for to repopulate the page with a list of rides that match the description. Although you're free to research everything that comes up, you can save yourself some time by making use of the filters on the left-hand side of the screen. You can organize by make, model, year, price, and much more. Once you've done that, you should be looking at an assortment of vehicles that have the features you're after. It's that easy!
One-Owner Options
When you're looking through the available filters, you might notice a box that says Type. Under this, you'll find a range of selections, including One-Owner autos. If you're looking for a ride that hasn't undergone as much wear and tear, be sure to select this option. These vehicles standout from the rest of the pack because, as the name implies, they haven't been passed around from person to person. Because of this, they're typically newer with some of the latest tech features on the market. Check out our collection today, and if one strikes your fancy, stop into our dealership to see it out for yourself.
Why Choose SRQ Auto?
You might be wondering why you should choose SRQ Auto over the rest of the competition. Beyond providing an abundance of resources, we also do our best to give our customers peace of mind. That's why we offer the Certified Pre-Owned Vehicle program, which is an extension of your chosen ride's original powertrain warranty. This applies to driving options that are up to 15 years old with 150,000 miles or less. Before qualifying, they must also pass a multi-point inspection that includes the braking system, transmission, and much more. Some of the benefits that come with it are 24-hour roadside assistance, rental car coverage, and lock-out help.
SRQ Auto is your go-to dealership for used cars for sale near St. Petersburg, FL. We're open during accommodating business hours each day of the week and hope to meet you soon.
Sales (Call or Text) Hours
(941) 214-2231
| | |
| --- | --- |
| Monday | 9:00 am - 7:00 pm |
| Tuesday | 9:00 am - 7:00 pm |
| Wednesday | 9:00 am - 7:00 pm |
| Thursday | 9:00 am - 7:00 pm |
| Friday | 9:00 am - 7:00 pm |
| Saturday | 9:00 am - 6:00 pm |
| Sunday | Closed |
Testimonials
Just Beautiful
Bradenton
7-13-2020
Such a pleasant experience!
Bradenton
6-25-2020
Above and Beyound
Bradenton
6-12-2020
First Time Buyer
Bradenton
6-1-2020
Great People
Bradenton
6-4-2020
THE ONE
Bradenton
6-5-2020
Super Helpful
Bradenton
4-27-2020
Great Team
Bradenton
4-25-2020
Made it Happen
Bradenton
3-7-2020
Best Possible Expense
Bradenton
3-5-2020
Fantastic Experience
Bradenton
2-20-2020
Highly recommended!
Bradenton
2-17-2020
Love My New SUV
Bradenton
2-14-2020
AMAZING!
Bradenton
2-12-2020
HIGHLY HIGHLY recommended
Bradenton
2-11-2020
Never thought I would say
Bradenton
1-24-2020
Positive Experience Buying
Bradenton
1-7-2020
Turning Point
Bradenton
1-5-2020
Above and beyond
Bradenton
12-21-2019
Amazing
Bradenton
12-18-2019
Read More