Cooling System Service
Open Today! Service: 9am-5pm | Call us at: (941) 304-5353
WHAT IS COOLING SYSTEM SERVICE?
Your vehicle's cooling system is what helps keep your engine cool. Cooling systems are complex with a variety of vital parts and coolant fluid. The system does a tough job and will eventually start to wear out. Cooling System Service is the best way to ensure that the vital parts of your cooling system have a long life and the system is keeping your engine as cool as possible. Since your cooling system prevents overheating, it is also a great way to extend the life of your engine.
THREE SIGNS THAT YOUR ENGINE'S COOLING SYSTEM REQUIRES SERVICE:
1. The engine is running hotter than normal
2. The engine overheats
3. There is a sugary smell or spots of coolant under your vehicle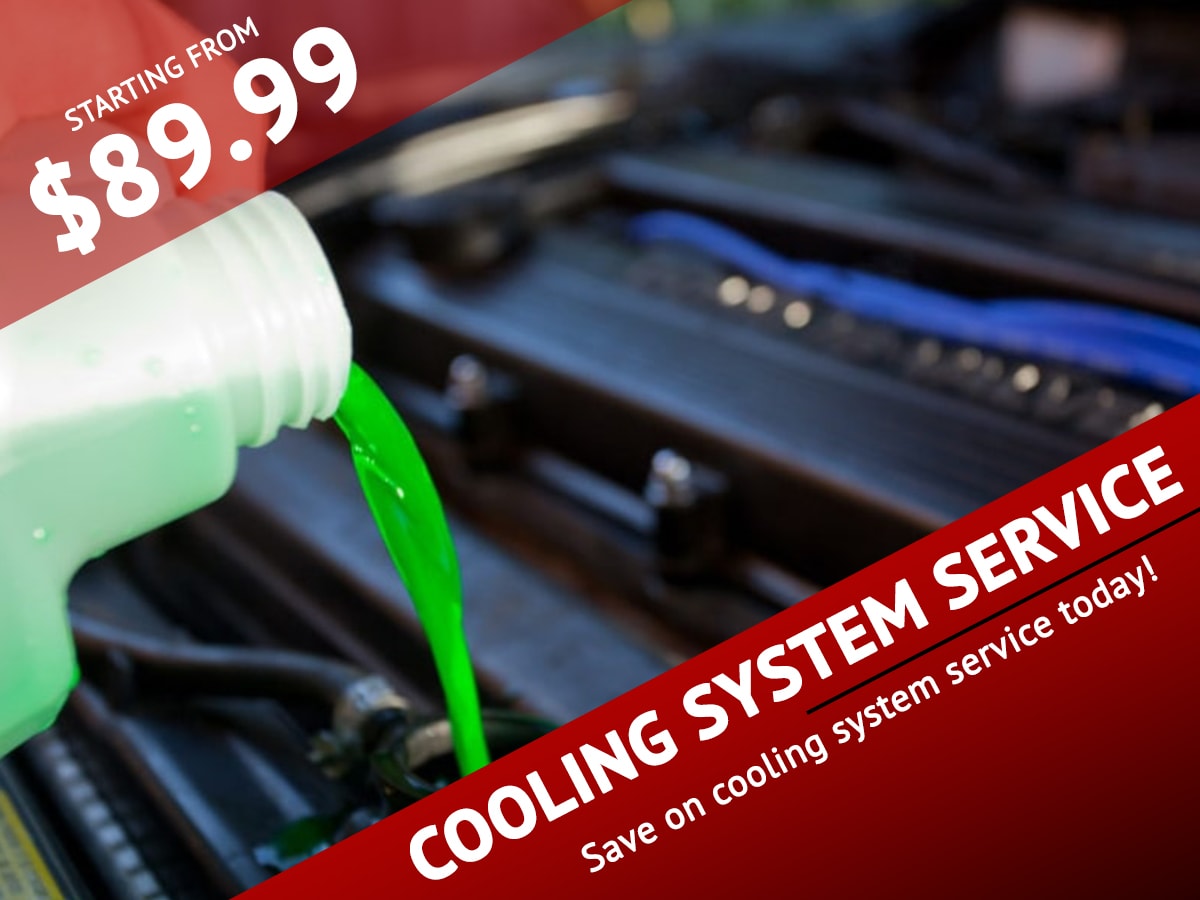 PEAK VEHICLE PERFORMANCE WITH A REGULAR COOLING SYSTEM SERVICE
SRQ Auto is proud to help all of our customers optimize their vehicle's performance with all of the maintenance services that you need. This time of the year encourages us to think about your vehicle and its summer-time stressors. Summer is hot in Florida, and that heat is a great threat to your cooling system. Your cooling system worked hard this summer and probably took on some wear and tear. It is likely that your coolant fluid has become acidic and might not be doing its job properly. One of the best ways to ensure that your cooling system continues to function at its best is with a regular cooling system service at the end of every summer.
IMPORTANCE OF ROUTINE COOLING SYSTEM SERVICE
Modern automobiles benefit from receiving the recommended cooling system service at recommended maintenance intervals outlined in your owner's manual. If your vehicle is experiencing any of the warning signs for poor cooling system performance, it is critical for you to bring your vehicle to us at SRQ Auto for an expert inspection and maintenance service as needed to restore your cooling system to factory specifications. Our expert technicians are the best professionals with the expertise to properly inspect and service your vehicle. We have the equipment and experience needed to provide you with a thorough cooling system service.
SRQ Auto is the award-winning and preferred service center for drivers in Bradenton, Sarasota, St. Petersburg and the surrounding communities. Browse our monthly service specials and save on your next visit.