West Bradenton Automotive Service
West Bradenton Automotive Service
West Bradenton Automotive Services
Finding a good used car, truck or SUV can sometimes seem like searching for a needle in a haystack. You want a solid vehicle for the right price. Also, you need one that has been vetted so that it will last you for a long time. At SRQ Autos in Bradenton, F, you'll find what you are looking for. In fact, our combination of quality used vehicles and services made us a one-stop-shop for customers from Sarasota, FL to Lakewood Ranch, FL and even Palmetto, FL.
What You'll Find When You Visit
Finding a quality vehicle, particularly a pre-owned vehicle, that meets your needs takes time and research. Our team makes it easy to find the perfect vehicle by searching our website then coming to see us. Knowledgeable staff members will take the time to get to know your needs so that we can help you find the perfect car, truck or SUV. We also run specials so that you can discover additional savings when you shop.
Finding the Perfect Vehicle
Our huge selection of used and certified vehicles means that you will find the perfect one for you. We also offer a number of financing options to make the whole process easier. You can even pre-qualify before you visit us! One of the most unique programs we have is our Uber Program that helps get ride-sharing program drivers into great vehicles and provides maintenance. While it is not a long-term contract, it does provide roadside assistance, limited warranty, and ongoing maintenance program to keep you working.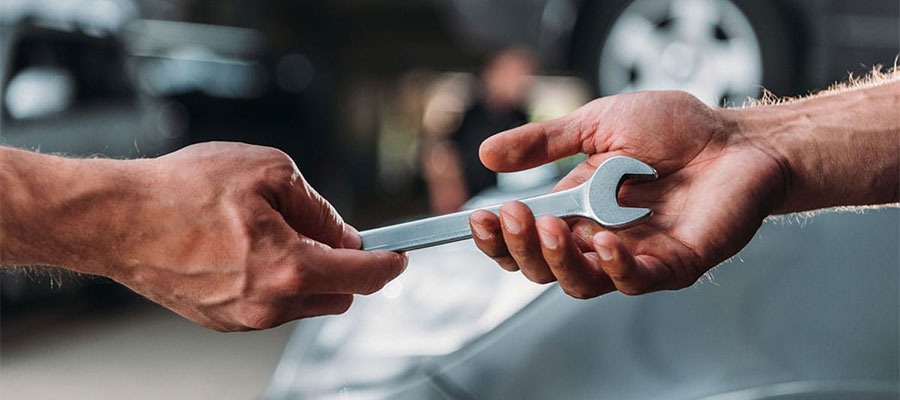 Service You Can Trust
When you drive off the lot, you need to know that you can care for your new vehicle. Maintenance is always a priority. At SRQ Autos gold standard auto services, you'll find everything you need. This ranges from basic maintenance to extensive repairs. Our ASE Certified Technicians will quickly diagnose any issues and get you back on the road quickly.
Service Hours
(941) 961-8935
| | |
| --- | --- |
| Monday | 9:00 am - 5:00 pm |
| Tuesday | 9:00 am - 5:00 pm |
| Wednesday | 9:00 am - 5:00 pm |
| Thursday | 9:00 am - 5:00 pm |
| Friday | 9:00 am - 5:00 pm |
| Saturday | Closed |
| Sunday | Closed |
Basic Maintenance Services
Basic services such as oil & filter change, air filter or cabin filter replacement, battery checks, and windshield wipers are always available. We also know that occasionally brake pads need to replaced and tires need to be checked so come on in. Regular mileage checks are also performed.
Replacing Parts and Components
Our team knows that for vehicles to last and perform well, they occasionally need parts repaired or replaced. This can be the result of wear or failure of the piece. We're ready to get your vehicle back to its optimal performance state. This includes major automotive systems. At SRQ Autos in Bradenton, FL, we want you to enjoy your vehicle. Our staff and service team are ready to help you find your next perfect vehicle.
---
Dealer Wallet Service Marketing & Fixed Ops SEO by